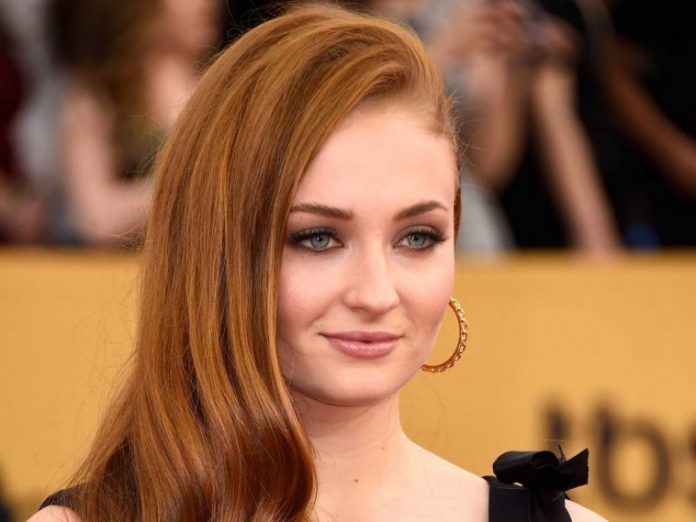 The top actress Sophie Turner has revealed that the Game of Thrones has changed much about her. She has outlined that the role she was assigned to play in the great production gave her the chance to explore much in the world of sex.
This 21-year-old acts out Sansa Stark and has been playing the same role since 2011.While she was speaking to a number of top news reporters she said that she had gotten exposed to adult information at a tender age.
Sophie Turner affirmed that the first instance she came across information regarding oral sex was the first time she set her eyes on the Game of Thrones script.She added that by then she was only 13.It fascinated her a huge deal to discover that people did that and thought of it as an educational experience.
The actress didn't also shy away from discussing her 2015 controversy. Her character on the show during the wedding night had been raped by Ramsey Bolton, a matter that led to a public outcry. Turner didn't seem ready for any of that.
While speaking to a number of journalists recently, she stated, "Sexual assault wasn't something that had affected me or anybody I knew, so I was pretty blasé about the whole thing. Naively so. And then I shot the scene, and in the aftermath there was this huge uproar that we would depict something like that on television." She added that it was indeed wrong to have put it on screen in the first place."
Sophie Turner thinks the escalation of the matter changed her feelings in relation to the matter a huge deal. Her perspective in relation to the matter changed completely. It came to a moment when she felt that the critics were totally wrong and thus she didn't need to criticize herself.
She said that this is not the first production that such a thing is happening. It is something that has been taking place over the years. It shouldn't be seen from the perspective it is being observed by the various critics. She loves what she does and won't let critics step on her way according to Hollywoodlife.