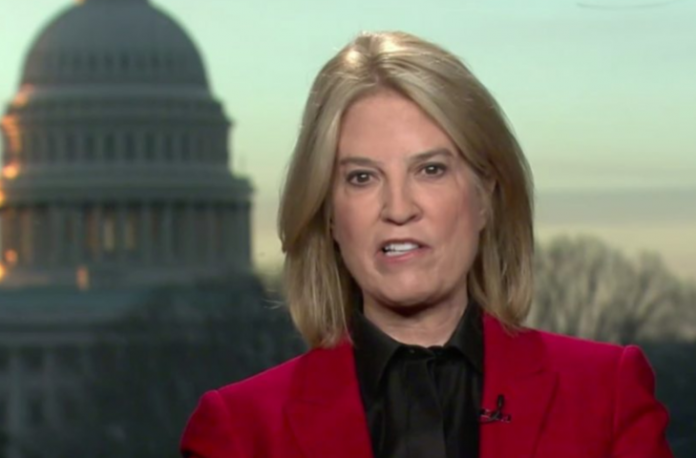 Van Susteren, a former Fox News host has been hit below the belt by the loyal MSNBC viewers. She was running the For the Record With Greta show. The cable news network decided to let go of the presenter after its viewers expressed dissatisfaction. Most of them couldn't see anything special about her apart from being a former Fox News Host.
The program she had been running according to reports had consistently been receiving lower ratings. Weekend host Ari Melber and the MSNBC chief legal correspondent will be the ones to fill the slot.
According to Huffingtonpost, MSNBC president Phil Griffin was the official that announced the departure of Van Susteren. He said that they enjoyed working with the anchor and the show team. In late April before the White House Correspondents Dinner, some top news reporters reached out to the news anchor seeking to understand her take on what had been happening in her career life.
Van Susteren had been quick to point out that she was happy with her new work station. She termed the transition from Fox News seamless. According to her, it was a great thing that she had moved with her staff from Fox News to MSNBC. She appeared optimistic, but it must have been sad for her that matters didn't turn out like she expected.
Some people familiar with the matter unleashed some details in relation to the matter, though they preferred to remain anonymous. They disclosed that plans to get rid of the anchor had started some two weeks earlier, but Van Susteren was kept in the dark. The sources said that Melber was the person behind the negotiations.
CNN has reported that the anchor was making preparations to start her show when she suddenly received the news about her termination. Her husband, who happens to be a trial lawyer that has over the years negotiated the anchor's contract, revealed that matters related to her termination were under discussion. The most disappointing part was that Van Susteren was denied the chance say goodbye to her viewers.