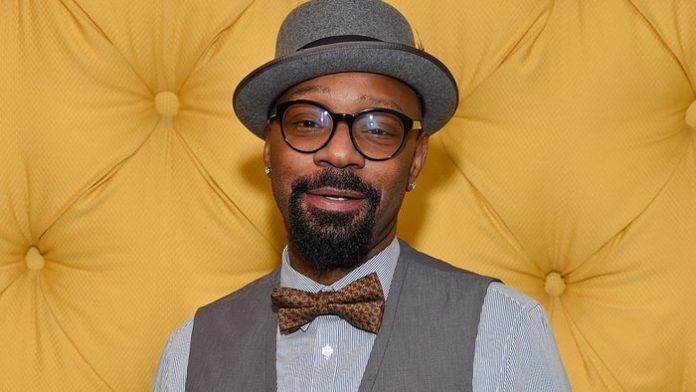 When Emily Gerson Saines, Nelsan Ellis' manager made the confirmation that the top actor had indeed died, a lot of people were left shocked. In fact, some others are till now struggling to swallow the bitter truth, but anyway it has already happened and nothing can be done about it.
The most shaken by the sad news was of course Nelsan Ellis' True Blood families who according to sources have continuously grieved since the time they received the sad news. Kristin Bauer van Straten, Stephen Moyer and Deborah Ann Woll, Anna Paquin all took to social media to share their grief. The widely renowned actor is said to have succumbed to heart failure.
The cast of True Blood was a one of a kind show that will go down the industry's records as one of the most amazing and entertaining ones. Paquin was featured and he was playing out his role as Sookie Stackhouse. In different instances he also shared scenes with Ellis' Lafayette.
While speaking to a number of top news reporters, Paquin said, "It was an utter privilege to work with the phenomenally talented and deeply kind soul. "I'm devastated by his untimely death."
On the other hand, Moyer took to twitter outlining that Nelsan Ellis was a remarkable person. According to the celebrity, Nelsan was brilliant, intelligent, charismatic, soulful and above all a wonderful dude. It was a tragic death that left a lot of people devastated and he will surely be missed for a long time to come according to Ew.
 Woll is greatly renowned for having acted out the role of Jessica on the HBO vampire drama and through twitter she outlined that this was heartbreaking. Michael McMillian described the actor as a genius and that he had a beautiful soul. He gave his condolences wishing the family the very best as they go through this heartbreaking and painful moment.
Manganiello and Bauer chose Twitter to express their uttermost grief. They described the actor as someone with a good heart who accommodated people from all walks of life.