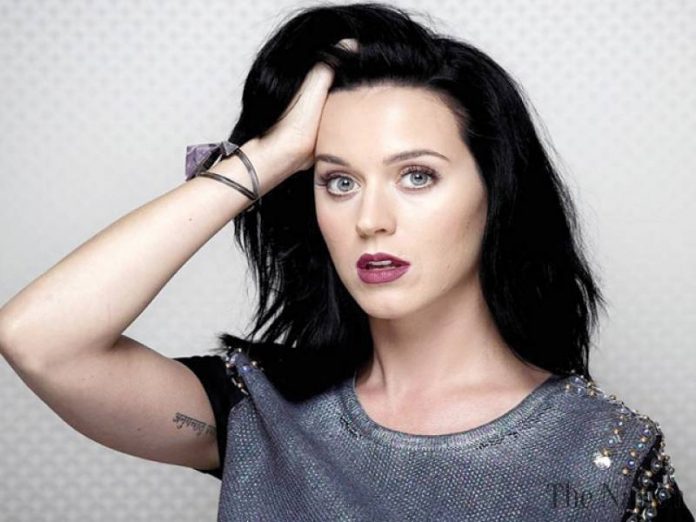 American Pop singer while promoting her new album "witness" granted a live stream YouTube interview to James Cordon where she discussed personal issues bothering on her acceptance of therapy. The star, which is organising a "Witness World Wide" tour to gain momentum for the release of her album also entered a truth or dare game where she revealed details about her sex life. The star made comment about three of her exes Diplo, Orlando Bloom and then John Mayer.
On therapy, the "Chained to the Rhythm" singer explained that she has been doing that for the past 5 years and finds the process fulfilling. Perry who has been in several failed relationships and a failed marriage with British comedian Russell Brand which ended in 2012 two years they tied the knot has had a lot of course to seek therapy.
In the interview with Cordon, the star was asked about her sexual life with her former partners and she named three of her favourite ex sexual partners from worst to best. The star mentioned Diplo first, Orlando Bloom and John Mayer leaving Mayer is her favourite sexual partners. The star said "They're all amazing lovers and I would have sex with all of them when I get out of this place!" Meyer, who Katy dated on and off between 2014 and 2015, seems to be the star's favourite partner till date, and favourite sex toy,.
John Meyer, speaking to Rolling Stone about the comments from Perry was indifferent about the claim by the star. Meyer explained that he doesn't have time to reminisce about the claim made by her e ex and is no way affected by it. The star however explained the importance of her relationship with Katy Perry explaining that the star is one of the few people he has dated in the last few 5 years.
Katy Perry who is promoting the release of her new album would hope for a better future that involves better taste in men. The star is known for having a large profile of exes and filed relationships.