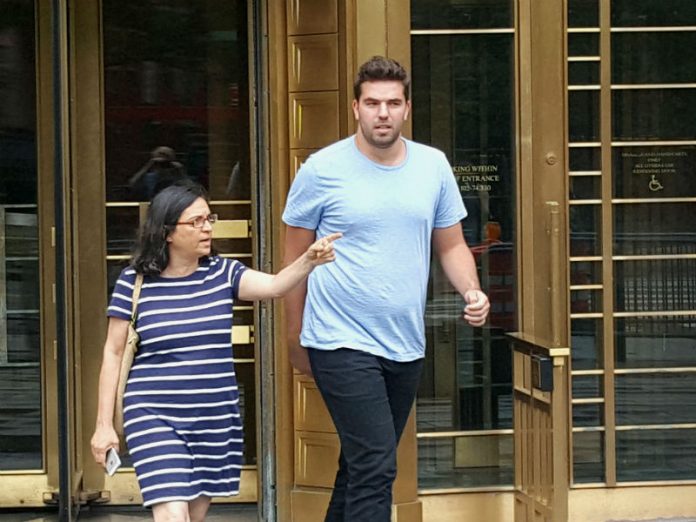 The U.S. Attorney's Office for the Southern District of New York has today announced they succeeded to arrest Billy McFarland. He is being charged with wire fraud after he collaborated with Ja Rule to defraud a large number of people that had bought expensive tickets to attend the disastrous Fyre Festival.
The arrest of Billy McFarland was exacted on Friday in New York City. The matter has led to heated debates around the globe with a lot of people expressing mistrust with event organizers.
The organizer was accused of making "false representations to investors" that had over the years remained loyal to the services provided by Fyre Media LLC. He was also charged in line with defrauding the investors by promising them to attend a mind-blowing festival which they expected to be held in the Bahamas.
Joon Kim , an Acting Manhattan U.S. Attorney while giving his statement yesterday outlined that the organizer had presented several fake documents in a bid to induce the various investors to put their money in the deal. They had moved ahead to invest over a million dollars into his company.
While recently speaking to a number of top and trusted news reporters, Kim stated, "William McFarland promised a 'life changing' music festival but in actuality delivered a disaster. Thanks to the investigative efforts of the FBI, McFarland will now have to answer for his crimes."
McFarland, who is only twenty five of age on Saturday appeared before a judge to answer to the charges leveled against him. Financially, he must have been taken a few miles back considering that the judge ruled that he be released on a bond totaling to $300,000.
The event organizer according to Denverpost is said to have promoted Fyre Festival as the best thing that could have happened to anyone that chose to invest in it. There was a promise of live music being played, gourmet meals, luxurious accommodations as well as the mingling with top celebrities. It was quite frustrating for the ticket holders to wake up to reality to only find out that it wasn't real.