Step out in the sun without any skin defense agent on you, can be fatal this summer. Different skin types require different skin care products and sunscreens. Harmful ultra violet rays and skin tanning is unwanted always. How do you plan to save yourself? Take a look at top 10 sunscreen sprays and its benefits to make your pick from. Do not forget to go through the details carefully matching your skin type and defense hours. SPF ratio defines the power of the sunscreen.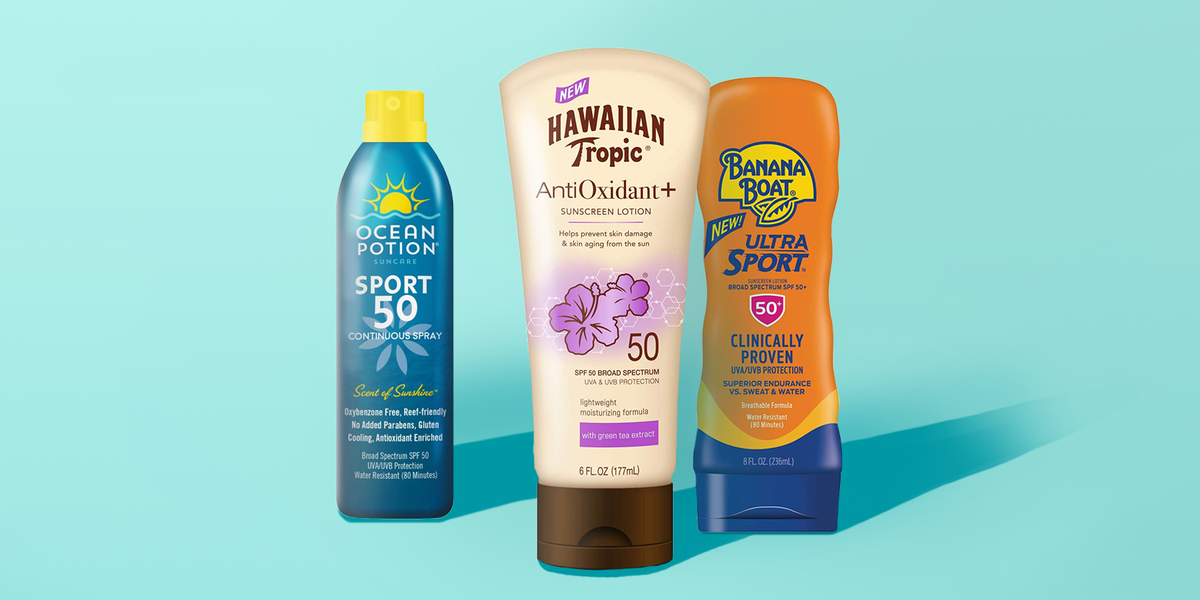 Neutrogena Beach Defense Body Spray Sunscreen Broad Spectrum Spf 70, 6.5 Oz.
 Beach defense body water and sun protection spray helps prevent sunburns effectively. Easy to use Beach-strength formula is with SPF- 70 . It's ideal for beach lovers, sun soakers, surfers and sea adventure sport enthusiasts. Helioplex Broad Spectrum UVA/UVB protection formula blocks harmful effect of the rays on your skin for a longer duration of time. Slightly on the higher price but very popular for its effectiveness.
Banana Boat Sunscreen Ultra Mist Sport Performance Broad Spectrum Sun Care Sunscreen Spray – SPF 50, 9.5 Ounce
This powerful sunscreen spray is super light on skin, letting it breathe in extreme hot summer conditions. Its application does not clog pores, makes you very light skin wise. Power stay technology boosts staying power for long lasting effect on skin. Smells good and formula proves to stay on in the bright sun, wavy ocean, blue pool, smelly sweats, wind and sand.
Sun Bum Original Moisturizing Sunscreen Spray, 1 Count, Broad Spectrum UVA/UVB Protection, Hypoallergenic, Paraben Free, Gluten Free, Vegan
Sun Bum is easy on your pocket and comes with host of features to suit you from every angle. Equipped with broad spectrum UVA / UVB protection proven formula, it is tested on water is sweat resistant providing 80 Minutes of longevity. A product that is paraben Free, PABA Free, Oil Free, Gluten Free, pure vegan. If that is not all for you then it is hypoallergenic, has photostable properties and has parasol 1789, enriched with vitamin-E.
Aveeno Hydrosport Water Resistant Sunscreen Spray with Broad Spectrum SPF 30, Sweat Resistant Sun Protection, 5 oz
One of the best in this category Aveeno is a dermatologist's recommended brand. SPF 30 deliver better sun protection from UVA & UVB rays. A lightweight and no oil base spray, feel light on your skin. This formula stays for 80 minutes, water and sweat resistant. This spray sunscreen has been recommended by the Skin Cancer Foundation as an effective broad spectrum sunscreen.
Neutrogena SPF 30 Ultra Sheer Body Mist Fullreach Sunscreen Spray, 5 Ounce
Grab it before it is gone, popular for its Helioplex technology, non-greasy effect, provides superior UVA/UVB protection in extreme hot conditions. Its ultra light sheer finish will let your skin breathe. Container design allows you to use at the back and hidden spots easily.
Coppertone SPORT Continuous Sunscreen Spray Broad Spectrum SPF 50 Multipack (5.5 Ounce Bottle, Pack of 3)
3 bottles at this price is a sure grabber. Formula claims to protect you by 98% in extreme climate conditions. It is water and sweat resistant.  Moisture and vitamin-E content in it ensure refuelling of antioxidants when you are outdoors. A must have for sun goers, beach lovers and sun soakers.
Australian Gold Continuous Spf#15 Spray 6 Ounce With Bronzer (177ml) (2 Pack)
Australian gold is a mild formula for sensitive skin, providing 80 minutes of skin defense against sun in water and sweaty condition. Two sprays at this price in summers is a lottery. If you do not want to clog your skin, then go for this and breathe easy in the sun.
Alba Botanica, Kids Spray Sunscreen SPF 50, 6 Ounce
Alba botanica is ideal for all skin types, a vegan formula with SPF-50. It is free from parabens, phthalates, or synthetic fragrances. Stops premature ageing of the skin, prevents sun burn and skin cancer. Single touch spray bottle to apply at any angle.
Babo Botanicals Sheer Zinc SPF 30 Natural Continuous Fragrance Free Sunscreen Spray, 6 Fluid Ounce
A proven Hypoallergenic and lightweight Nutri-Soothe Complex formula. It moisturizes and soothes extra sensitive skin, safest in SPF 30 range with 100% zinc oxide as main ingredient. You can use this with all age groups. Don't use the spray directly on face; apply generously 15 minutes before going out in the sun.
Australian Gold Botanical Sunscreen Natural Spray, Non-Sticky, SPF 30, 6 Ounce