Kim Kardashian has refuted the rumors that have been moving around. There have been a number of people spreading the word that the celebrity has been using...
One of the 20th century's greatest mysteries is without a doubt the disappearance of Amelia Earhart. Recently, the History channel showcased a photograph that stirred emotion among...
The controversy revolving around the custody of Dream has hit headlines time and again. Rob Kardashian's family has maintained its cool for some time now and there...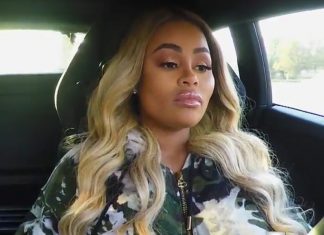 The drama surrounding Black Chyna and her ex-lover Ferrari is worrying. Every day they are hitting headlines for one reason or the other. This time around Chyna...
The death of Nelsan Ellis due to heart failure robbed the movie industry of one of its finest talents. The actor will be greatly missed for being...
The controversy involving Rob Kardashian and Blac Chyna seems to be escalating every day. Ther former couple has been fighting over the custody of Dream, their daughter....